Market
Weddings in the Digital Age: Embracing Technology for a Day to Remember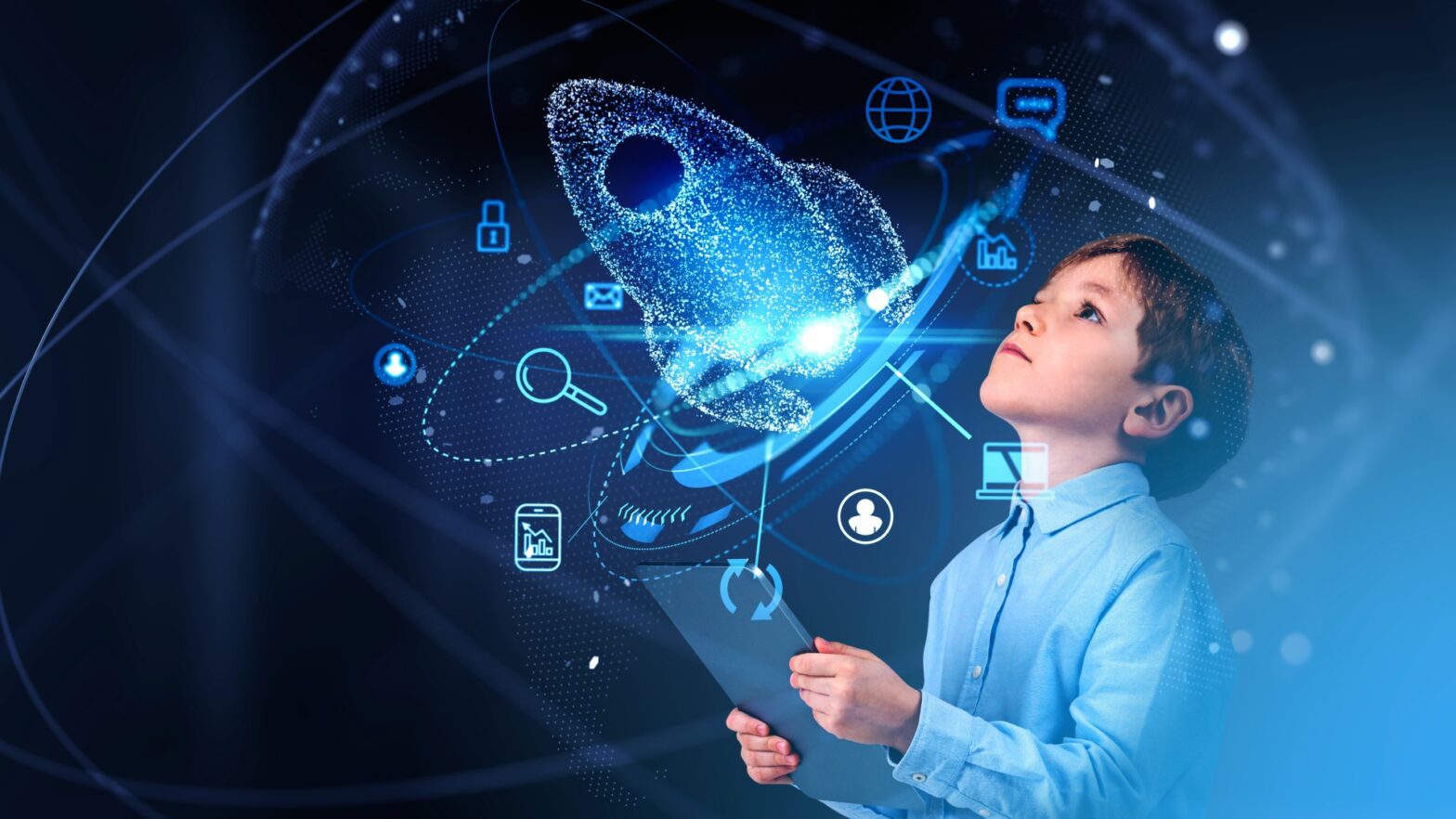 In an era where technology shapes our daily experiences, it's no surprise that it's also transforming weddings into more immersive, interactive, and memorable events. From the initial planning stages to the final goodbye, technology plays a crucial role in enhancing every aspect of the big day. In this blog, we'll explore how tech-savvy couples are using digital tools to add a unique touch to their weddings, creating experiences that resonate with their personalities and leave lasting impressions on their guests.
Revolutionizing Wedding Memories with Innovative Tech
Interactive Invitations: Send Personalised Digital Invites with RSVP Tracking
Embrace the digital age right from the start of your wedding journey with interactive invitations. Personalised digital invites offer a blend of convenience and creativity. Platforms like Paperless Post or Greenvelope allow you to design stunning invitations that reflect your wedding theme and personality. These digital invites come with the added advantage of RSVP tracking, making the management of your guest list a breeze. You can see in real-time who has opened the invite, who has responded, and even send gentle reminders to those who haven't.
Virtual Wedding Planning: Use Apps for Organising Every Detail Seamlessly
Gone are the days of bulky wedding planners and endless paper trails. Virtual wedding planning apps like The Knot or WeddingWire provide a one-stop solution for all your wedding needs. These apps help you manage your budget, create a checklist, search for vendors, and even design a seating chart. The convenience of having all these details in one place, accessible from your smartphone, streamlines the planning process, making it less stressful and more enjoyable.
Tech-Enhanced Venues: Implement Smart Lighting and Sound Systems
Imagine a venue that responds to the mood of the moment. Tech-enhanced venues equipped with smart lighting and sound systems can create an immersive experience for you and your guests. Intelligent lighting can change colours and intensity to match the theme of your wedding or even the beat of the music. High-quality sound systems ensure that every vow, speech, and song is heard crystal clear, enhancing the overall experience of your special day.
Live Streaming the Ceremony: Connect with Those Who Can't Attend Physically
In today's global world, not all loved ones can be physically present at your wedding. Live streaming the ceremony is a thoughtful way to include them. Services like LoveStream or WebWed offer professional live streaming, ensuring that those who are far away can still be part of your special day, witnessing your vows and sharing in your joy as it happens.
Digital Photo Booths: Create Fun, Instant Memories with Picture Blast
Photo booths have always been a hit at weddings, and digital photo booths take this fun element to the next level. Picture Blast, for example, offers a variety of photo booth hiring options that cater to different styles and preferences. These digital booths not only provide instant printouts but also allow guests to share their photos directly on social media or receive them via email or text, creating an instant digital album of fun memories.
Drone Photography: Capture Stunning Aerial Views of Your Special Day
Drones have revolutionised wedding photography by offering breathtaking aerial shots that add a cinematic quality to your wedding album. Drone photography can capture unique perspectives of your venue, the ceremony, and the guests, creating visually stunning memories that traditional photography might miss.
Social Media Integration: Custom Hashtags for Sharing Moments Online
Social media plays a significant role in how we share our life's significant moments. Creating a custom hashtag for your wedding encourages guests to share their captured moments online. This not only creates a collective digital album but also allows you and your guests to relive the wedding from various perspectives long after the day has passed.
Virtual Guestbooks: Collect Heartfelt Messages Digitally
The traditional guestbook is given a digital makeover with virtual guestbooks. Platforms like Guestbook or WedSocial allow guests to leave messages, photos, and even videos. This digital format provides a more dynamic and lasting way to capture the sentiments and memories of your guests.
Augmented Reality Experiences: Offer AR Filters for Unique Photo Ops
Augmented reality (AR) adds an innovative and interactive layer to your wedding. AR filters can be used to create unique photo opportunities, such as posing with virtual elements that match your wedding theme. This tech-savvy feature is sure to delight guests and create unforgettable, shareable moments.
Techy Wedding Favours: Give Personalised USBs or Digital Downloads
Move over traditional favours, and make way for techy wedding favours. Personalised USBs loaded with your favourite songs, a collection of photos, or even a digital copy of your wedding video make for a modern and memorable gift. Alternatively, offering digital downloads, like a curated playlist, is an eco-friendly favour option that guests will appreciate.
Interactive Entertainment: Include VR Games or Interactive Quizzes
Revolutionise wedding entertainment by including virtual reality (VR) games or interactive quizzes. These tech elements can create unique experiences for your guests, whether it's a VR simulation of a romantic location or a quiz about the couple, adding a fun and personalised touch to your wedding.
Eco-Friendly Tech Solutions: Use Digital Elements to Reduce Waste
Incorporating digital elements into your wedding is not just about staying trendy; it's also about being eco-friendly. Digital invitations, e-thank you notes, and online photo albums significantly reduce paper waste. In a world increasingly conscious of its carbon footprint, these choices make your wedding not only modern but also environmentally responsible.
Each of these elements showcases how technology can be beautifully integrated into a wedding, enhancing traditional aspects and offering new, exciting experiences. They collectively contribute to making your special day not just a celebration, but a tech-savvy, memorable event that reflects the contemporary world we live in.
A Digital Touch to Enhance the Traditional
While classic wedding elements hold timeless appeal, integrating technology can add a delightful twist to these traditions. For instance, instead of a standard guestbook, imagine a digital kiosk where guests can record video messages. These recorded wishes become treasured keepsakes that outlive any paper guestbook. Similarly, customised apps can guide guests through the wedding venue, offering a map or schedule at their fingertips. This tech approach not only streamlines the experience but also adds a layer of personalised interaction, making guests feel more involved and connected to the celebration.
Another intriguing element is the use of projection mapping. This technology can transform a simple venue into a magical space, projecting images, patterns, or videos onto walls and surfaces, thereby aligning the aesthetics perfectly with the wedding theme. Imagine a dance floor that reacts to the steps of the couple, creating a fairy-tale-like atmosphere.
In a nod to sustainability, many couples are now opting for digital aspects to reduce their environmental footprint. E-vites, digital thank-you notes, and online wedding albums are not just tech-savvy choices but also eco-friendly ones.
Concluding Thoughts: The Perfect Blend of Tradition and Technology
As we've explored, the intersection of technology and weddings is not just about flashy gadgets and digital interfaces; it's about enhancing human connections, making memories more vivid, and personalising the experience to reflect the couple's unique story. Technology, when used thoughtfully, doesn't overshadow the traditional elements of a wedding; instead, it complements them, creating a symphony of the old and the new.
From interactive photo booths like those offered by Picture Blast to live-streamed ceremonies, each technological touch is a step towards making the wedding not just an event, but a holistic experience. It's about crafting a day where every detail, whether it's the light on the dance floor or the message in a virtual guestbook, contributes to the story being told.
As we embrace these digital enhancements, we find that they don't detract from the warmth and joy of a wedding. Rather, they amplify it, allowing us to share our happiness in more creative, far-reaching, and lasting ways. In the end, what matters most is the love shared and the memories created – technology is just a beautiful tool to help us capture and celebrate these moments.
In this digital age, let's not forget that at the heart of every tech-augmented wedding is the timeless tale of two people, their journey, and their love – a narrative that technology helps to tell in the most enchanting way possible.